CURIOSIDADE: QUANDO O INVERNO CHEGAR?
Salve Tim…grande Tim! Ele deu um recado interessante para quem ainda acredita que o S&P vai seguir para cima…
Efeito calendário…
Quando o inverno chegar será que o S&P ainda vai se manter lá em cima? Historicamente o mercado faz pico agora no verão e volta a subir só lá em outubro!
Não acredita em mim? acredite no Ryan Detrick, CMT  que é Senior Market Strategist, LPL Financial…(Fonte: @RyanDetrick)
"The first half of July has been strong.  Check that off for working in 2017, but be aware that the S&P 500 has tended to peak around now and the next few months can be tricky."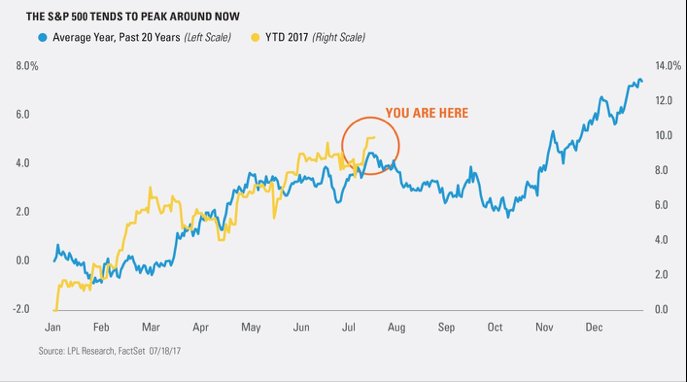 Full Article aqui:
Alô Brasil…qdo o inverno chegar hein!!